Welcome to the enchanting city of Amman, where ancient history and vibrant modernity coexist in perfect harmony. If you're a globetrotter seeking an authentic and budget-friendly travel experience, look no further than the hostels scattered across this captivating Jordanian capital. With their affordable accommodations, unique communal spaces, and welcoming atmosphere, these lodging options offer more than just a place to rest your weary head.
Amman's hostels are like hidden gems waiting to be discovered by adventurous travelers from all walks of life. Whether you're a solo backpacker yearning for new connections or a group of friends on a shoestring budget, there is a hostel here that will cater to your needs. These establishments are not only cost-effective but also provide an opportunity to immerse yourself in the local culture as they often showcase traditional décor and organize cultural events. Soak up stories from fellow travelers while sipping Arabic tea on cozy rooftop terraces or venture out with newfound friends to explore Amman's breathtaking historical sites located just steps away.
When it comes to choosing the perfect hostel, variety is the name of the game in Amman. From hip boutique-style hostels tucked away in trendy neighborhoods buzzing with art galleries and cafes to more centrally-located options near lively markets and bustling souks, you have ample choices that suit your preferences perfectly. With their friendly staff always ready with insider tips on must-visit attractions or mouthwatering local eateries nearby, these hostels ensure that every moment spent in Amman leaves an indelible mark on your wanderlust-filled soul.
So pack your bags, book your flight tickets, and get ready for unforgettable adventures as we delve into the world of hostels in magnificent Amman!
Best Amman Hostels
Farah Hotel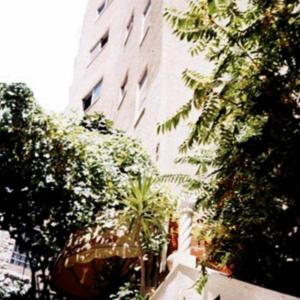 The Farah Hotel is a small hotel located in downtown Amman, offering affordable and straightforward accommodation. It provides guests with a great opportunity to explore the historical city, thanks to its convenient location. The hotel offers a variety of guest bedrooms, including both shared and private bathrooms options. For those seeking more budget-friendly alternatives, bed spaces in shared dormitories are also available. The hotel ensures comfort by providing hot showers and refrigerators on every floor for guests' convenience. Additionally, the traditional Bedouin courtyard serves as a pleasant area where breakfast and drinks are served. The friendly staff at the Farah Hotel are always ready to assist guests in booking excursions and tours around the region.
– Convenient downtown location
– Choice between private or shared bathroom accommodations
– Budget-friendly dormitory beds available
– Hot showers for guest comfort
– Traditional Bedouin courtyard serving breakfast and drinks
Nomads Hotel
Located in Amman, Nomads Hotel is a hostel that offers various amenities to ensure a comfortable stay. With its convenient location, guests can easily access Rainbow Street within 400 metres and The Jordan Museum within 800 metres. The hostel features non-smoking rooms with city views and private bathrooms. Guests can enjoy free WiFi throughout the property and make use of the shared lounge and kitchen facilities. Nomads Hotel also offers concierge services, entertainment staff, an ironing service, and business facilities like fax and photocopying. Additionally, guests can choose from a continental, vegetarian or vegan breakfast options. Nearby attractions include Al Hussainy Mosque, The Islamic Scientific College, Temple of Hercules and the Roman Corinthian Column. Queen Alia International Airport is just 31 km away.
– Convenient location near popular attractions
– Free WiFi throughout the property
– Shared lounge and kitchen facilities
– Variety of breakfast options available
– Helpful concierge services
The Boutique Hotel Amman
The Boutique Hotel Amman is a centrally located hotel in downtown Amman, offering simply furnished rooms just a 10-minute walk from the Roman Amphitheater. The hotel provides free Wi-Fi in all areas and the rooms are air-conditioned with ceramic flooring. Guests can enjoy a continental breakfast and afternoon refreshments daily. The hotel has a 24-hour front desk and a tour desk that can provide information about Jordan. The historic Amman Citadel is only a 20-minute walk away, and the hotel can arrange a shuttle service to Queen Alia International Airport, which is approximately a 40-minute drive away.
– Centrally located in downtown Amman
– Free Wi-Fi available in all areas
– Continental breakfast provided daily
– Convenient shuttle service to airport
– Tour desk for information about Jordan
Other places to stay in Amman
Family Friendly Hostels
Family Friendly Hostels are the perfect accommodation choice for those traveling with children or looking for a relaxed and inclusive atmosphere. These hostels go beyond just providing a place to sleep, offering family-friendly activities, spacious rooms, and common areas designed for both adults and kids to enjoy. With safety precautions in place, parents can have peace of mind while their little ones make new friends in the play areas or participate in organized activities. Family Friendly Hostels offer a unique opportunity for families to bond, share experiences, and create lasting memories together while exploring new destinations.
Cliff Hostel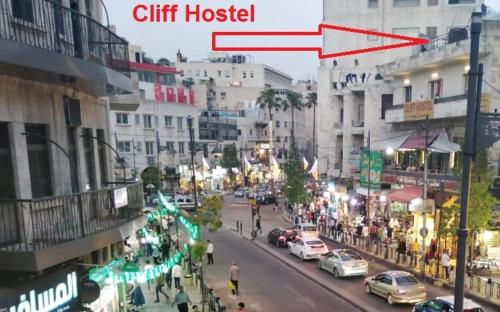 Cliff Hostel is a centrally located hotel in Amman, just 500 meters from the Roman Theatre. With a tour desk, free Wi-Fi access, and a 24-hour reception, it offers both private and shared accommodation options. Guests can choose between private rooms with shared bathrooms or dormitory-style accommodations. The top floor rooms of the hotel provide stunning views of Amman. The Amman Citadel is within a 10-minute walk from the hostel, while King Abdullah Stadium is located 2.5 km away. For convenience, the friendly staff at Cliff Hostel's reception desk can arrange shuttle service to Marka International Airport (6 km).
– Centrally located in Amman
– Variety of accommodation options available
– Stunning views from top floor rooms
– Close proximity to major attractions and stadium
– Shuttle service to airport available
Jawal Hotel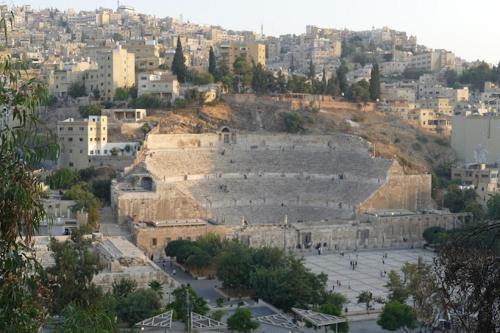 Jawal Hotel, located in Amman, is a conveniently situated hostel with several popular attractions within close proximity. Just 1.5 km away from The Jordan Museum and 1.9 km from The Islamic Scientific College, this hostel offers easy access to cultural and historical sites. Additionally, it is only 400 meters from Al Hussainy Mosque, 1.2 km from Temple of Hercules and the Roman Corinthian Column, and 1.4 km from Rainbow Street. For those interested in museums, the Royal Automobiles Museum is just 12 km away, while The Children's Museum is a short distance of 13 km. The accommodation offers comfortable rooms equipped with wardrobes and bed linen for guests' convenience. A continental breakfast is served daily for guests to enjoy before exploring nearby attractions such as Zahran Palace (3.5 km) or Jordan Gate Towers (7.5 km). Queen Alia International Airport is the nearest airport at a distance of 32 km.
– Convenient location close to popular attractions
– Comfortable rooms with wardrobes
– Continental breakfast provided
– Proximity to museums and historical sites
– Easy access to transportation links
Layaali Hostel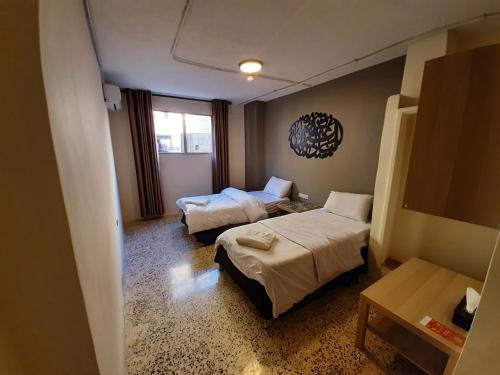 Located in Amman, Layaali Hostel offers comfortable accommodation with a range of amenities. The hostel features a shared lounge and a terrace, as well as free private parking for guests. It is within walking distance of popular landmarks such as Al Hussainy Mosque and The Jordan Museum. Each room at Layaali Hostel comes with a private bathroom, TV, and air conditioning. Some rooms also have a balcony. Bed linen and towels are provided for all guests. The hostel provides a 24-hour front desk, airport transfers, and a tour desk for added convenience. Free WiFi is available throughout the property. Guests can enjoy a daily breakfast with continental, halal, or kosher options to choose from. Other nearby attractions include Zahran Palace, Temple of Hercules and the Roman Corinthian Column, Rainbow Street, and Jordan Gate Towers. Queen Alia International Airport is the nearest airport to Layaali Hostel at 32 km away.
– Convenient location in Amman
– Comfortable rooms with private bathrooms
– Shared lounge and terrace for relaxation
– Free private parking available
– 24-hour front desk staff assistance
Information about Hostels in Amman
| | |
| --- | --- |
| 🏢 Number of Hostels in Amman | 6 |
| 🥇 Average Review Score | 7.8/10 |
| 💰 High season average price | 186 |
| 💸 Low season average price | 46.5 |
FAQ
1. What are the best hostels in Amman, Jordan?
Amman offers a wide range of excellent hostels for travelers on a budget. Some of the top-rated options include Jordan Tower Hotel, Sydney Hostel, and Nomads Hotel. These hostels provide comfortable accommodations, friendly staff, and convenient locations in the heart of the city.
2. Are hostels in Amman safe?
Safety is always a concern when traveling to a new place, but you can rest assured that hostels in Amman prioritize the security and well-being of their guests. Most hostels have 24-hour reception desks with staff that ensure only authorized individuals enter the premises. Additionally, they have security measures such as CCTV cameras and lockers where you can store your valuables.
3. Can I book a private room in an Amman hostel?
Yes! Many hostels in Amman offer private rooms alongside dormitory-style accommodations. Whether you prefer more privacy or are traveling with a group of friends or family members, you can find various options to suit your needs. Private rooms usually come with en-suite bathrooms and amenities similar to those found in hotels.
4. Do Amman hostels provide communal facilities?
Absolutely! One of the great things about staying at a hostel is having access to communal facilities that foster social interaction among guests. Common areas often include fully equipped kitchens where you can prepare meals, cozy lounges for relaxation or meeting fellow travelers, and outdoor spaces like terraces or gardens.
5. Can I expect good Wi-Fi connection at Amman's hostels?
Yes! In today's digital age where connectivity is essential for travelers, most hostels in Amman provide reliable Wi-Fi throughout their premises – from common areas to individual rooms – ensuring that guests can stay connected with loved ones or catch up on work during their stay.
Popular Hostels destinations